---
Brandywine Festival of the Arts is THIS COMING WEEKEND! September 6-7.
Saturday, September 6th, 2014
10 am – 6:30 pm
Sunday, September 7th, 2014
10 am – 4 pm
Admission: $5
Brandywine Park's Josephine Gardens for an end-of-summer celebration. The BFA has something for everyone: over 250 artists exhibiting in a wide range of styles and mediums, live music performances, children's activities, and a selection of local food vendors.
Revealing 2 more new pieces before the festival.
Hint: They look something like this!
---
Original Gouache Painting is 22 x 30. Retail without frame is $645.
The Owl is also available as an open edition print. 8.5″ x 11″, 11″ x 14″ and 13″ x 19″. Hand signed. Archival inks and paper. Giclee.
Whimsical and sophisticated home decor art print of the owl can add joy to any room, from a nursery to a living room. Browns and turquoises complement the shape and movement of this majestic owl artwork.
https://www.etsy.com/listing/201987149/owl-home-decor-art-print-boho-owl-art?ref=shop_home_active_1
Special to me, since one of my Bryn Mawr College's seal has 3 owls!
---
I will be at the Brandywine Arts Festival this year!
September 6th and 7th!
New artworks to be released just before the show!
---
June 27, 28 and 29th!
Nicole Kristiana Studio will be selling prints and originals at a kiosk in the Christiana Mall.
I'll be set up near the mall entrance to JCPenney.
It's part of the Made In Delaware program at Christiana Mall. The program runs over a weekend Friday – Sunday during all mall hours (Friday & Saturday – 10AM – 9:30PM and Sunday 11AM – 6PM).
If you're in the area, please come by and say hello!
---
Hello fun lover!
Just in time for the Bellefonte Arts Festival on May 17, yes, that's tomorrow!
Hand-signed open-edition prints in 4 sizes!
Meet the Peacock and the Fish!
\
Enjoy! And always be ebullient!
---
Just some studio shots of what I'm working on. Will be releasing these pieces next week just in time for the Bellefonte Arts Festival and Summer Season!
For updates, please "like" my facebook page. www.facebook.com/nicolekristianastudio
To purchase, please visit www.nicolekristianastudio.com
More to come soon!
---
This year, the Bellefonte Arts Festival on Brandywine Blvd in Bellefonte, DE, is on May 17th, so mark your calendars! Please contact me if you you would like information about the event.
nicole@nicolekristianastudio.com or www.bellefontearts.com
I'll be introducing two new works and will be showing some original oil paintings! (Final pieces to be revealed a week before the festival!)
Here are the previews of the oil paintings. They are not finished yet, but they will have gold leaf and a lot more detail!
Looking forward to kicking off the art season! Please Like my facebook page for the most up-to-date information!
Http://www.facebook.com/nicolekristianastudio
---
Sorry it's been a while!
Holiday season was very busy. Thank you! I am so grateful for a wonderful end to 2013.

I'm sending out my deep appreciation for the support and delight you have given me. I'm now motivated to work even harder to create more beautiful pieces to share with you!
We're planning for 2014 with more retail locations, gallery exhibitions, a lot more shows and doing a tour in Summer and Fall. (Any suggestions for Art Fairs and Gallery opportunities are welcome.
I'll be updating for you as dates are confirmed.
Upcoming, I'll be working on a horse, bear, owl and duck! Lots to look forward to!
In the mean time, don't forget your lovely Valentine!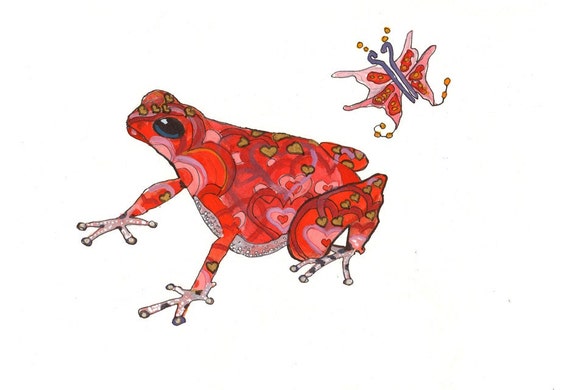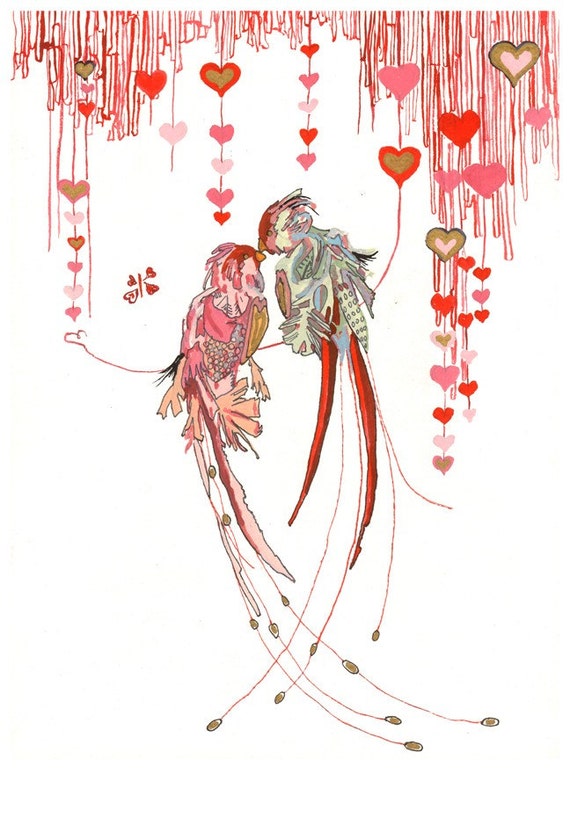 ---
The famous Delaware Blue Hen!
Available online and in stores!
https://www.etsy.com/listing/168304278/rooster-blue-hen-art-print-ud-blue?
Beautiful Jeweled Dragonfly!
https://www.etsy.com/listing/168358712/dragonfly-home-decor-art-print-boho?
---